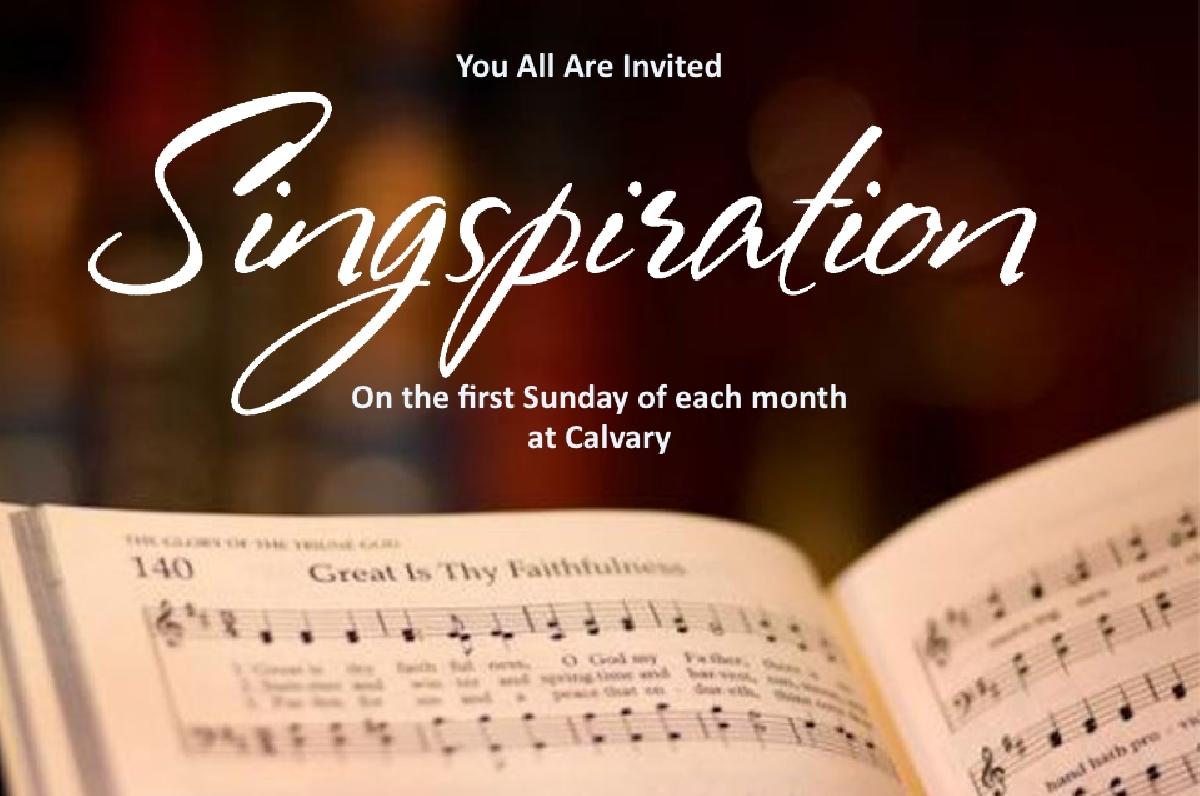 Calvary SingSpiration
"SingSpiration" is more than "Singing a Song". It is an opportunity to come together to sing, pray, and prepare ourselves spiritually in the presence of the Lord our God. 
Calvary is offering an awesome Singspiration Sunday on the first Sunday of each month, beginning on Sunday October 2nd.
You may request Hymns to sing with your own testimony, such as "why it is meaningful to you" or "how it touched your life" etc. You may email with a brief story to pastorkangse@gmail.com
This is an opportunity to share our own understanding and experience of personal and corporate salvation, reconciliation, worship, celebration, spiritual development, and discipline.
And this is also a great opportunity of Outreach to invite your FRAN( Family & Friends, Relatives, Associates, and Neighbors).
Calvary United Methodist Church of San Jose
729 Morse St., San Jose, CA 95126
Copyright &copy 2023 ChurchTrac Software, Inc.